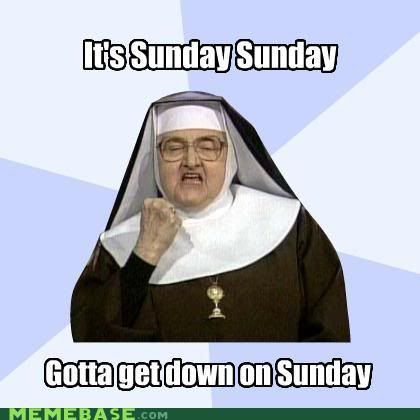 FC Update 5.1
Just Four Days Left!
---
This peacetime has been quite interesting. Of course, as a whole there hasn't been a lot going on since the War isn't starting quite yet, but at least for us in the War Council and those of you in leadership positions--or other influential roles--we've had a rather full and stressful peacetime.
But peacetime is winding down as we're gearing up for the war to start. A lot of people are anxious, others nervous, and quite a few have pessimistic views on it.
---
Hostilities Begin!
We'll, as was announced in the
Attack Plans
on last Saturday, REDD is attacking Breakneck, and BLUE is attacking Delta Facility. The war starts this Sunday, April 1st, 2012, at 6:00 PM EST.
Breakneck is an asymmetric 8v8 map from the Anniversary Map Pack. It is a remake of Headlong from Halo 2, but we are using the Anniversary weapon/vehicle loadout. It is going to be the first map played, and it is best 5 of 9 games. If you do not have the Anniversary Map Pack, you will unfortunately not get to play on it. However, stay online and you'll be able to play on the other map...
Delta Facility is a symmetric 8v8 map built in the canyon on Forge World. It was taken from matchmaking, and features a wide assortment of weapons, vehicles, overlooks and alternate paths. Like Breakneck, it will be played best 5 of 9 games.
---
Improving the Forums
So, recently I got into a habit of messing around with the layout of forums and subforums. I didn't make a whole lot of changes, but I did re-arrange the Gaming Discussion forum a bit. Also, I moved Music Discussion and TV/Movie Talk from Open Conversation to Multimedia Discussion.
In addition to the forum layout, I've been looking into a wider array of BBCode to enhance our forum capacities. A few of the added ones include:
If you want to learn how to use them, you can check out the reference
here
. If you need additional help, feel free to contact me.
Also, if you have ideas for more BBCode or anything else to improve the forums, feel free to let me know, and we might end up adding them.
---
FC, Clans, and You
Throughout the history of our community, we have had many, many groups and clans who have decided that they hate us. These groups may have gone on to trying to flame us, troll us, irritate us, poach members from us, threaten the integrity or stability of our community, and many other things. We've dealt with this time and time again by groups who are jealous of our community, are narcissistic and got butthurt that they didn't get into an immediate position of power, or any of a plethora of additional reasons.
Personally, that seems pretty cool. I guess that FC is just so great that petty little clans are jealous of us to the point of wanting to try to "bring us down"?
FC is a community, not a clan. We do not require members to leave other clans if they wish to join us, or that you do not go and join other clans or groups. We just wanted to let you all know that if you are approached by someone trying to persuade you to join their clan and you would be interested, that is fine and does not violate any of our rules.
However, very recently we have heard reports of another group trying to contact newer recruits and coerce them into leaving FC and going into their own clan. Be aware that this is going on. If you are recruiting, stay in regular contact with them and ensure they don't end up being harassed by these guys or anything.
If you're a newer recruit who gets approached by a stranger about stuff like that, we just ask that you think a second before letting them persuade you. Talk with your recruiter and the others in your unit. The War starts this Sunday, so you'd really be missing out if you left right now.
---
Once again, the war starts this Sunday, April 1st, 2012, at 6:00 PM EST. We'll be playing on Breakneck first and then Delta Facility. You can download both those maps and others from my fileshare
here
.
The gametypes are still being set up, unfortunately, so not all of them are currently uploaded. Check back over the next few days, and hopefully they are all uploaded soon.
See you all Sunday!
~War Director Mythonian