FC Update 7.1

FC Radio, Now a Thing!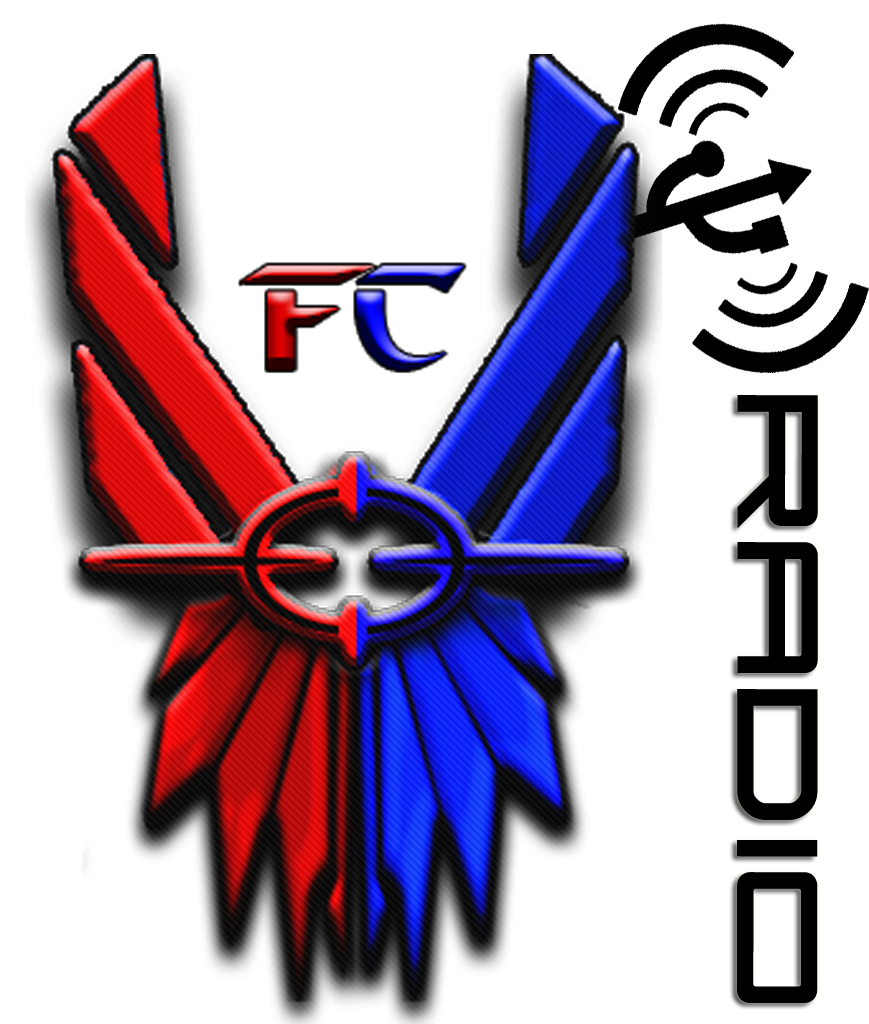 ---
No Battles on Superbowl Sunday
Like every year, we're cancelling battles for the Superbowl, which is Sunday, February 3rd. Hope you guys can enjoy the event. We'll be putting up a vBookie Event for it after this Sunday so you guys can gamble away your hard-earned vCash.
For those not interested in Football or whatever, they will be a game night going on. I'll probably be there along with some others, doing a variety of fun games and quite likely some testing on the maps for the upcoming weeks. Heck, we might even hold some contests and give out some things (although not sure about this yet, we'll announce details later).
---
Forerunner Conflict Radio
Recently, many of you may have heard about this, and maybe you've even listened a few times. Hopefully you've liked what you heard, because it's going to be sticking around for awhile. It even has
its own forum section
.
ReiBear
is currently heading it up, and doing a fantastic job so far.

There's a diverse list of DJs that will be on air, playing music and discussing topics in FC (ranging from news, battle results, recent events, upcoming events, etc., etc.). ReiBear, Gargoyle, GhostHammer, Raz, JamieDJ, and PanicPhan are confirmed, and more can
apply for the job
.
Check out
the DJ List
for the times when each DJ will be on the air.
---
Update on the First War
So far, we've had 3 battles. Hopefully most of you have had some fun, even if you haven't been able to score many wins sometimes.
BLUE has been dominating for the most part, winning 83% of the primary battles we've had so far. However, REDD, even though not capturing many territories, has been putting up a fight. They've won nearly 40% of all games played, which is actually closer than some of our previous wars.
That also means that many times, a map comes down to just a few games. For example, even though REDD lost both maps last Sunday, they got 7 wins on Unbound and 8 on Solace, and they only needed 10 in order to win the map.
These narrow victories are always nice to see, and hopefully REDD can get some more traction to fight back BLUE and keep this war from ending prematurely.
This next Sunday, at 6:00 PM EST, we're fighting on Deuterium (the first map we every played in this war) and Sanctuary, a remake from Halo 2. Hopefully there's some fun times to be had, and I hope most of you can be there.
---
Epic Livestream Events!
So this Sunday, to coincide with the battles, Metkil (our main website Admin) and Raz (one of the Founders of our community) will be hosting a nice livestream event, doing some custom game lobbies for fun, and even giving away prizes in drawings, trivia challenges, etc.
This is all starting at 1:00 PM EST, and continuing until after the Battles end at 11:00 PM EST. Hopefully everyone can join in during that 10-hour period.
Additionally, on February 17th, they'll be doing it all over again, giving out even more prizes, including one super-special one. You'll be able to get a FC poster (designed by EriRi, one of our oldest veterans), that will be signed (by hand) by many of the leaders of this community. This is something we've never done before, so it's something all of you should try to get your hands on!
These livestreams will happen on our Twitch.tv account,
http://www.twitch.tv/forerunnerconflict
Click here for full details.
---
Website Emoticons
So you probably noticed throughout the last month or so, that lots of new smilies have been added. So far,
40
have been added.
Hopefully these allow you all to better express yourselves in posts, although several of them are "novelty" ones...
Anyway, to view the full list of them,
click here
.
If you want us to add a specific smilie (or a few), send me a PM with the details or make a post below, and we might just add them in.
They better follow
the Accords
...
---
The Boltshot Issue
Forerunner Conflict wants to create an environment for which you all can participate in an organized competition, and have as much fun doing it as possible. This is one of the major bases for our community and our Wars.
And a great many individuals have not liked having Boltshots in gameplay. However, this "great many" is not the "overwhelming majority," and thus we're not just going to up and remove it entirely, or switch to preset loadouts (which I know most of you hate).
However, we're seeing if there's some possibilities to compromise, and thus let everyone have more fun. While we're all hoping 343 might make specific changes to the game, until they actually do them, we're forced to use what we have.
We will try to find the way to resolve the issue in the way that helps everyone have as much fun as they can. If it's a change that would actually do the opposite, it will not be one that we use. Hopefully the solution we work out is something everyone can be satisfied with.
Once we are ready, we will begin testing it in games. If testing works well and everyone has more fun than before, then we will announce it and make it official. These testing events will be announced later on.
~Mythonian