Yeah, it is a little late. But here is your Member's Spotlight for May! Let us get to know BlackHawk570!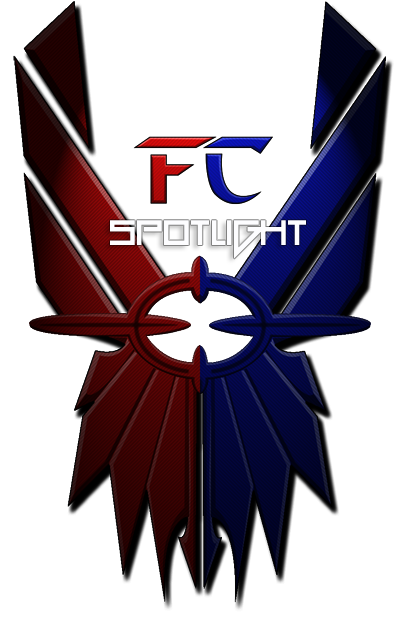 Real Name:
Christopher Yau
Age:
20
Location:
Mount Pocono, Pennsylvania
Profession:
Sales Associate at Sneaker King (Makes the Shoes)
Favorite Single Player Game:
Elder Scrolls: Skyrim
Favorite Multiplayer Game:
League of Legends
Famous Quote:
"AUTUMMMNNN LEEEEEEE"
"The Interview"
Q: Blackhawk570! You are the featured member of May. Is their anything you want to say to your friends and family?
A: Well my family was raped and killed by pandas (see my xbox live bio), but to my friends I just want to say how does it feel to be inferior to the almighty Hawk!
Q: BlackHawk... seems like a pretty simple gamertag. Most people have a story behind their alias over xbox live. Do you have a story about your name that you want to share?
A: Oh I am glad you asked actually. It all started out about 7 years ago. Me and couple of my friends decided to go on a hike through the woods. We always knew about this trail, but none of us have never been on it before, so we decided to spend the day hiking it. It started out like any normal hike. Lots of trees, forest animals (deer, rabbits, squirrels), and then we came across this lake. My friend mike brought his fishing gear with us so we decided to go fishing. After 20 minutes, we finally got our first bite. Mike tried to pull the fish in, but this sucker was a big one. It took all five us to try to reel this sucker in. When the creature finally emerged from the surface we were all shocked. We looked at each other to try to figure out how to react to what we were seeing. We had somehow stumbled upon the lake of the loch ness monster. Nessi came soaring out through the water, splashing huge waves everywhere. Then Nessi gave out a loud roar, so we all tried to run away but the waves from the splashed sucked us into the water. I summoned the courage to ask the beast, "What do you want from us you loch ness monster!". Nessi said "I need about $3.50". Astounded by the beast's request I yelled, "We ain't giving you $3.50 you loch ness monster, get your own goddam money!". The beast was angered and soared through the air. When the beast finally reached its peak in the its jump it came down spiraling down at us. Then all of a sudden out of nowhere a giant black hawk came swooping down and scooped up the monster with its giant talons. We were saved. None of us never got to see the giant black hawk again, but I vowed that day that I would serve under the blackhawk gamertag.
Q: You have been a part of the Forerunner Conflict for awhile now. How Long have you been here now? Share us your story on how you became part of our little family.
A: I have been a part of Forerunner Conflcit for about 5 years now. It was my freshman year of high school and I had science class with Verboten Viper who is one of Donkey's friends obviously. He told me about this halo 3 warsim community that he and Quinn (VerbotenDonkey) were a part of, and I thought this sounded too cool to not give it a shot so I did.
Q: Do you remember your Basic Boot Camp? Who ran it? Tell us the story of when you were just a little recruit.
A: This is actually the bootcamp I was in. http://halo.bungie.net/Stats/GameSta...r=Blackhawk570. It was ran by Donkey and it had a bunch of my real life friends in it. We did a couple of shooting target drills, given a basic rundown of how the battlenights were, did a lap around the map, and eventually Donkey just killed me with a sword or something. I forget exactly what happened but that jackass definitely killed me.
Q: Since you have been a part of Forerunner Conflict, you have worn a lot of "hats" within the community. But, do you have any future goals for FC? Maybe you just want to take a back seat role and enjoy being a grunt on the battlefield again?
A: I always thrive to take the best position possible, but since it is impossible for me to become founder I might want to be FM one day. As of right now I founded Legacy Squad with KillerGunny and Yehsus leading it, so I can take more of a passive role within BLUE army.
Q: Did FC Prepare you in some way to deal with all of life's misfortunes? Or maybe we destroyed some of them... (sorry if we did)
A: I would have to say definitely. FC has taught me valuable leadership roles & time management.
Q: Let's get a little personal. What is your goal in the real life of Blackhawk? Going to college? Maybe joining the circus?
A: Real life goal is to get a job in Computer Information Technology, but I would love to play video games for a living
Q: I love asking this question. The Halo Universe is massive. If you could be anyone or even anything in the Halo Universe, what would you be and why?
A: Definitely a hunter. I think they are the most badass creatures in Halo. I remember when they first introduced in Halo 2 when they kicked down those doors, and breaking benjamin's blow me away played. So epic.
Q: When your not browsing FC or playing in the battles, what other hobbies do you do?
A: I really like music and I use to play my drums a lot, but since I recently move into an apartment I can't play them anymore. I love playing my games on my computer and hanging out with my friends as much as possible.
Q: Here is your chance to say anything you want to the FC Community. Be Respectful about it!
A: The key for FC to be successful is the veterans and the new guys working together. One cannot simply overshadow the other.