Tuesday 9PM EST
Tomorrow (Tuesday) at 9PM EST the Forge Department will be hosting an event entirely dedicated to play-testing a wide variety of maps for usage next war.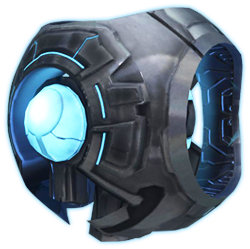 We will play in 5-7 minute games on each map we decide to test, and then everyone in the game will get their chance to provide
direct
input through rating of the map, to which I will average out ratings to either cross out maps that are disliked, encourage maps rated highly, and in general provide a direct rating of a map to help War Council choose maps next war that are liked by as many people as possible.
Tired of playing Strongside? Think we're all just a bunch of fruits with no idea of what a good map is? Show up, and get your voice heard. This is your chance to make a difference for next war. We want maps that keep you involved as members and make you enjoy playing on Sunday. So help us help you.
Got a map you want tested? Great! We'd love to throw it in the pile. The idea for us will be to test as many maps of good quality as possible for the night to get the most well liked maps possible, and then work with those. If you have a map you want to see in the wars, feel free to get involved with it. If you want a map tested during this and future events, you must give the map a proper submission here:
http://fcwars.net/forums/forumdispla...ap-Submissions
Simply fill out the stickied form in a new thread. Too lazy to get screenshots from now until tomorrow? Feel free to post an impartial submission for now, though we will need a source to download the map in order to test it.
All maps not properly submitted will be given a chance for testing if we have time.
I will invite everyone I see on at 9PM EST tomorrow, maybe earlier if we get people early. Don't want to add me because you think I smell? Just send me a message at 9PM EST and I'll pop you an invite, no matter how much you think I smell.
Get involved, and make change. You guys want battles to be fun, maps are a good step towards that. Get your voice heard.