FC Update 8.6
~Things are heating up~

---
At 21:12 on July 17th, Brotherhood military forces launched an all out offensive, attacking 5 different front line imperial planets. The death count on both sides has skyrocketed as a result, setting a record for casualty counts for both the Empire and the Brotherhood.
In response to the aggression, the Imperial Council has ordered an invasion of the earth-like planet dubbed "Exile", a once safe planet for those of the United Exiles following the Human-Covenant war before being attacked by Enforcement units.
~Heavy Defense Squad "Divinity" stands guard to ambush the first invasion into BLUE front line territory on Exile~
The Brotherhood has recently seen an influx of recruits, enlistments, and whole brigades along with the rebellion of the once imperial "Legacy" marksman unit, allowing for such an intensive attack to push the Empire.
When asked about training such a massive amount of brigades, BLUE Brigadier General and head of Bootcamps, Training, and Drill Instruction nicknamed "Lith" stated "The Brotherhood has been planning such a full-scale invasion for months, but have only yet received the resources to make it happen. I am confident that though our brigades of men may be green, they are in no way unprepared for the battles to come. Our training is rigorous."
Though there is a ray of hope for this last ditch effort to keep a hold on the frontlines for the Empire, as it was announced yesterday that in the taking of the BLUE military base of "Ortelius" a little over a week ago, REDD Squadron "Archangel" was able to secure and capture an experimental war A.I. unit dubbed "Mythonian" in the successful attack so close to the Brotherhood's Headquarters. Kept a secret until now, the A.I. unit was tested in battle during the attack on Systematic to keep a hold in BLUE's home sector, and gave proven results.
---

Graphically Significant!
Today is a big day, and this is a big update. As I'm sure you've all noticed, Mythonian has blessed us with a revamped website design and banner from Mededust's original design to kick things off in the right gear. We're looking to the future now, and you're about to see that. FC is a special place for us all, and we fully intend to keep it that way.
Here's a quick list of website changes that go along with the style update Mythonian has done:
-Adjusted the main navigation links. vBookie and Awards were moved into the new "Quick Links" dropdown menu, with several other useful links.
-Updated Statbook and Player Stats links within the War Links dropdown menu.
-Removed the outdated Affiliations section at the bottom of the page for now.
-Re-enabled users to add custom backgrounds to their profiles. They will now show correctly, assuming you use the correct syntax.
-Fixed some contrast issues where some text was difficult to read.
-Few other minor things.
Click Here
to check out the new skin if you aren't already using it!

Into the Thick of it...
We're going into Week #5 of what could be the very last Halo 4 war, and it has the makings of a war that could be great. Unfortunately, we started this war on a bad foot, trying to solve issues of balance so that we can end not only Halo 4, but Xbox 360 wars as a whole on a good foot, with something to remember, and something to enjoy as an appetizer for what's cooking when the Master Chief Collection comes.
Even more unfortunately, those problems are still haunting us today with questions of if we made the right move, if all bases were covered, and even still if things are equal.
Ultimately, the transfers we made were some tough calls. Everyone in War Council knew what they were doing, and even with some miscommunication, we're getting wars going fairly well. Games are being setup faster, armies are more equal, and at the end of the day, we're actually capable of having a real war. Honestly, each army having 30+ people last Sunday on a game like Halo 4 that is faltering is quite the feat, and it shows the potential we have in MCC as well as what we can enjoy during Halo 4's final hour.
So lets enjoy the war for what it is. Enjoy having a diverse group of people to play against, no matter what side you're on, because the wars have been in tons worse shape before in the past, and perfect equality is never a possibility. Remember why you joined FC, and remember the fun times you've had in the past fighting for a neck and neck war. E.L.E. - Everybody Love Everybody. We've got a great thing here, and a great community.
War Council and What We're Cookin' Up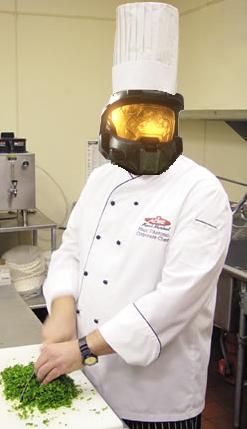 We at War Council, from top to bottom, have been working hard to get FC ready for the future. A bright future. Not only are we trying to improve the processes of this war and leave Halo 4 with a bang, we're also trying to make sure that our system and everything we do is spic 'n span for when the Master Chief Collection roles around. With this being what's probably the last war of Halo 4 until we go to the fancy new hardware, we're practicing and warming up for the big leagues, when MCC drops and we (hopefully) have a large influx of recruits. It may be 4-5 months away, but we're preparing.
That's why we need YOU. If there are any issues, problems, suggestions, especially when it comes to making battlenights run smoothly and in issues regarding recruits, structure, and anything that might get and retain members, make it. This war we'll be doing a lot to try and improve our processes to improve FC, so that we're capable of being a community double, triple, quadruple our size. It takes a group effort, and we're all part of the team.
I'm sure you've noticed RaZ is bringing back community spotlights (
See the most recent here
), and we're all bringing our own contributions to improve FC.
For now, here's a sneak peak of what we've been working on to streamline what FC is and keep us strong for the next generation:
https://docs.google.com/a/miamioh.ed...mhGMw/viewform

Events!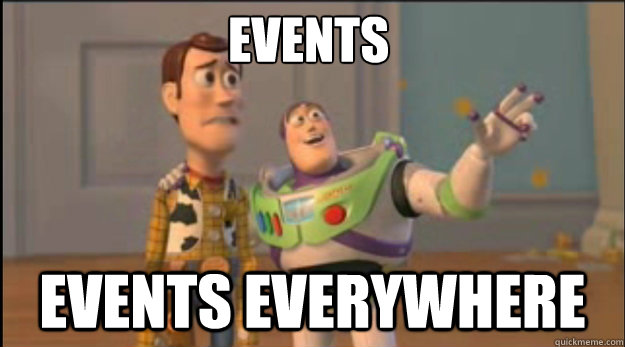 If you want some other things to do besides play Halo on Sundays and practice with your squad, or you can't attend battles, we have a wealth of other options to satiate your desires.
Also as a note, I'm discontinuing battle night challenges for this war, as no one submitted a single one for Week 2 or 3. We could see them back in the future, so don't fret.
Deals on Wheels
Sort of a new segment. I'm a tight-wad and I search the internet for hours looking for how I can get the cheapest game, console, xbox live card, etc. With the switch to Xbox One coming soon, I thought I'd share a few since many of you are contemplating when to buy the behemoth of a console and how you're getting the change to fund it.
All consoles are NEW and usually include shipping.
Xbox One withOUT Kinect ($359):
http://www.ebay.com/itm/Microsoft-Xb...item1c4357b241
Xbox One with Kinect ($445):
http://www.ebay.com/itm/Microsoft-Xb...item3a93b06acc
Wolfenstein: New Order Digital ($39.99, Deals With Gold):
http://store.xbox.com/en-US/Xbox-One...0-4984624986a8
Plants vs Zombies: Garden Warfare ($24, Deals With Gold):
https://store.xbox.com/en-US/Xbox-On...1-d317d2207230
Playstation 4 Console ($370):
http://www.ebay.com/itm/Sony-PlaySta...item20e94118e1
12 Months XBL Gold ($49.99):
http://www.amazon.com/Microsoft-Xbox...5797364&sr=8-2
3 Months XBL Gold ($19.06):
http://www.amazon.com/Microsoft-Xbox...5797364&sr=8-2
As always, stay good my friends. Lets ride a Warthog straight through this last war into the Xbox One and make FC something memorable.
Any questions, comments, concerns, you can always contact myself, or any other WC member. See you on the Battlefield.
- - - Updated - - -
/Added Myth's website change notes I forgot to add the first time around.