FC Update 8.5
~Strength and growth come only through continuous effort and struggle~
---
Nine days after the assault of Brotherhood fortress "Strongside", the Imperial Council lowered the status of marksman unit "Legacy" on claims of conspiring with the enemy. After much deliberation, REDD leaders decided to begin a new program to train a new class of hyper lethal Spartans dubbed "Archangel" class in order to replace its flagship squad.
Outraged by the maneuver and accusations, "Legacy" unit defected, making significant deals including possible capital bonuses towards those in the unit who defected.
When asked about the rebellion, former REDD "Legacy" General Kyle Zinsser responded to the Inner Colony Courier stating "As one of the empire's most trusted units, we witnessed many of the atrocities committed by the Imperial Council and most undoubtedly the emperor himself. It is time for mankind to create its own path, as we once did with the human-covenant war, with a future bright for all our sons and daughters."
In the process, many "Archangel" class candidates contacted by Brotherhood spies have been reported to have joined "Legacy" squad in its insurgency.
Brotherhood politics have not been ignored, however, as REDD Field Marshal Colton Reed has recently discussed hiring the mercenary group known as "Resistance", formerly employed by the Brotherhood Exiles. Even as you read this, the Royal High Command is plotting a new course of attack to get revenge on the turncoat group and the BLUE that stole them.
---

Transfers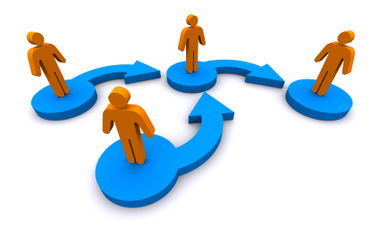 As I'm sure you can tell, War Council has been spending the better part of a week figuring out what to do with the numbers issue here in Forerunner Conflict. Every War Council member, whether it War Director or High Command member, wants the best for this place, and wants everyone to have an enjoyable time on battle nights. Part of that enjoyment is ensuring that both armies have equal numbers and equal skill as not to imbalance the wars.
Things have been sticky these past few days getting things together. A lot of people offered to transfer, and plenty flirted with the idea without committing. At the end of the day, almost every squad ended up "on the table" at some point of discussion, but we will never force a member or squad to transfer armies who does not want to.
In the end, we decided to allow Legacy to transfer from REDD to BLUE. Legacy was the only full REDD unit willing to transfer, so we had to do it. As a community, I want everyone to be sensitive to the fact that FC's two most skilled squads are now on the same side. For that reason, this transfer may only last a few weeks, and changes could come in the future. This by no means makes armies 100% equal, but it does ensure that if you show up on Sunday, those 30-45 minute waiting times should be
gone
.
To help counter this skill issue, a few remnant REDWATCH members were transferred to BLUE in exchange for the higher skilled Resistance unit to transfer REDD, helping take the burden of playing Legacy and VbD off of REDD's lower skilled units like Marauder and Bellator.
We hope this helps games move along. If you have any comments, suggestions, or have any questions about this, please do ask, either here or via PM to myself or Mythonian. If you have been, for whatever reason, transferred with one of these groups and you did not wish to be, simply tell us and we will fix it in a matter of seconds.
This is something we as a community must try together and talk about in a reasonable manner. So we expect that of you. Lets look forward and do everything we can to improve the Forerunner Conflict experience.
Battles
Battles will continue this Sunday at 6PM EST. We understand it is July 4th weekend, but we believe there not enough of a reason to skip battles for a second week in a row. Please show up and support FC in its new-found, hopefully number balanced wars. Attack plans should be posted ASAP.
Da Future
In a few months we'll be swapping to the Master Chief Collection of Halo, on the Xbox One. As a community we need to come together, because when that game comes out, we'll have one good shot at attracting the numerous people coming back to halo into our community. We need to be prepared to take that many recruits. In the end, that requires the efforts of a lot more than just us in War Council. We need capable members, NCOs, Officers, Flag Officers, Recruiters, Forgers, Drill instructors, and all around great members to make FC the great place it can be.
This may be the end of Halo 4. But it's the beginning of something else. We have what other places don't, we're an established Halo community. When people come back to Halo via the MCC, we have a lot to offer, and we need to make sure to deliver. So lets start that now. Recruits are the life blood of our growth, accept and welcome them! No recruit should join a community of 100+ people and not be able to find one group of people to play with. Lets deliver, and grow. We've done it before, we can do it again.
As always, any questions, comments, issues, post or contact myself or Mythonian. Your local squad leader, or even high command member, is probably a great resource too.
Lets get this war going and leave Halo 4 with a bang. The game may have its flaws, but it's Halo for gods sake.