SpartanBH


This month, we sit down with one of Forerunner Conflict's original founders, and our current Forerunner!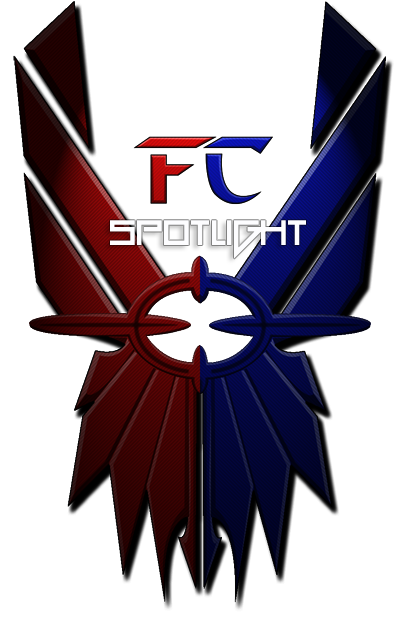 REAL NAME:
Brandon "The Bear Jew" Hast
PROFESSION
: Student studying Sport Management & hockey equipment salesman
AGE:
I don't know about you, but I'm feeling 22
LOCATION:
Currently in a hostel in Paris. Then back to studying in Rome until December, where then I'll be back in Pittsburgh of the U.S. of A
FAVORITE MULTIPLAYER GAME:
Halo 2
FAVORITE SINGLE PLAYER GAME:
Tough decision...Halo 1's single player would still hold that title
FAVORITE PICKUP LINE:
Are you from Tennessee? Cause you're the only ten I see.
FAMOUS QUOTE:
"It is what it is"
---
"The Interview"
Q: Due to Raz's unknown disappearance, I have temporarily taken over the spotlight duties for this month. Yes, your founder buddy cannot help you now. Congratulations on becoming the member spotlight of October! Tell me in 7 words (exactly 7) how you feel? Then.. tell us why you think you were chosen.
A: I feel honored and yet slightly violated. I think I was chosen because you needed more diversity in your spotlight because it has lacked someone as odd and random as me.
Q: Tell us a bit about yourself. Many of the younger members may not know who you are or your place in FC! Raz can't take all the glory, can he?
A: Welp...I am one of the founding members of FC. I was only 14 years old when we founded this community back in June of 2006 (I WAS ONLY 13 WHEN I JOINED THE WARS OVER 9 YEARS AGO ON OCT. 22, 2004)!! So I'm kind of a big deal. Anyways, Outside of FC I'm a student at Robert Morris University in Pittsburgh, hopefully graduating in May next year. Passions include dogs, hockey, movies, quoting movies & games, video games, pizza & wings, terrible intestinal control, and trolling members of FC in good fun. I like to keep things lighthearted and interesting =D. Oh, I've also been in Europe since August studying in Rome, Italy.
Q: So you're sortof a founder too, right? I guess every Steve Jobs needs a Steve Wozniak. Normally this is the part where we ask how you came up with your gamertag. But yours is pretty obvious. So we'll ask about another name. How did you and the other original founders come up with the name Forerunner Conflict?
A: FUN FACT: My gt is surprisingly not after Halo but the real Spartans because when I created my gt I was learning about them in 7th grade history class (then I saw Halo had a connection). But as for Forerunner Conflict, we were originally called "Red vs. Blue Retaliation when we started in June of 06. That name paid homage to the very first war sim Raz was in called Red vs. Blue Wars. When Halo 3 was released, we wanted to become a little more original with our name (stray away from the generic Red vs. Blue stuff). We brainstormed and I believe it was Tyanny90 who randomly said Forerunner Conflict and we all loved it so we rolled with it.
Q: How does it feel to be probably like the last really, REALLY old guy left around here it seems?
A: Feels surreal to be honest. But I absolutely love seeing what you guys have done with FC and I couldn't be more proud. It's awesome to say I've helped create a community that's forged hundreds of friendships AND EVEN A BABY!!!
Q: Who is your favorite Field Marshal of all time and why is it Anarchy?
A: Probably would have to say BlackDragonn. He and I made an awesome duo back in Halo 2. Honestly though Anarchy is right up there, one of the most tenacious and bright people FC ever had the privilege of having.
Q: Seriously, how did you end up in Italy? Hows the trip?
A: I went to the global engagement office at RMU in February and said "I wanna study in Rome" and they said OK go ahead to I did. Italy is absolutely fantastic and the food is SOOOOO GOOD. Rome in particular just makes any history or art buff like me jizz their pants. However Italy is one of the most inefficient countries you could live in....seriously, it's pretty bad. But all-in-all Im so glad I took the opportunity to go. 4 months is not long enough!
Q: I bet they have great Olive Gardens up there.
A: Lol I dont even wanna think about going back to OG. Fun fact: alfredo dishes do not exist in Italy.
Q: So how do you see yourself fitting into the future of FC? Ever thought of reliving the glory days and running for Field Marshal?
A: I still am thoroughly enjoying the FC ride and I hope that I can provide support and advice to anyone in FC who needs it. You guys will never see me in a FM uniform ever again though
Q: Any words to say for the young ins out there just joining FC? I mean, they're pretty good recruits (not as good as I was, as I'm sure you'll recall).
A: Forerunner Conflict has been around for almost 9 years for good reasons. All I can say is make the most of it and create as many friendships and have as much fun as possible, because that's FC is all about! We've made it through the roughest times in HALO'S online history and we always come back strong!
Q: What is Forerunner Conflict to you?
A: Forerunner Conflict is a community about enhancing one's total online experience. Not only are we a great War Sim based on HALO, but we have forged some of the closest friendships the online world has ever seen. In the end, that's what I love seeing. We are all passionate about video games and Halo, so FC is the perfect place to mix those passions and create an experiential environment.
Q: What do you have to say of the allegations brought forth from an unknown reporter from the Inner Colony Courier that you partook in inter-army relations with one Tanya L. Smith of the PINK army?
A: Let's just say sometimes we all get an urge to experience the PINK Army's warm, soft center.
Q: Really? Because they seem to have some pretty clear evidence here: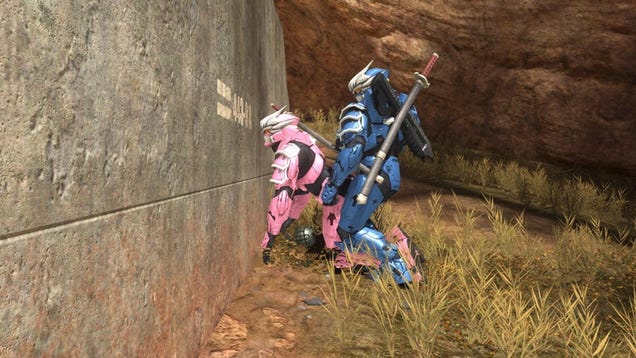 A: I PLEAD THE FIFTH
Q: Here is your chance to say what you want to the entire FC community
A: Take FC for what it is and enjoy it. Remember we're all here for the same reason, to have fun! Do the best you can and always take any situation head on with a thoughtful and lighthearted approach. We need more great leaders to come into FC, and I believe the Master Chief Collection will be an amazing boost to our community. I can't wait to see you all on the Battlefield come December!!!!